International Human Rights Council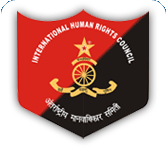 NGO Details :
Name : International Human Rights Council 
Chief Functionary : Sunny Shah
First Registration Details :
Unique Id of VO/NGO : DL/2011/0039938
Registered With : Sub-Registrar
Type of NGO : Trust
Registration No : 6716
City of Registration : Delhi
State of Registration : Delhi
Date of Registration : 18-11-2010
Sector/ Key Issues :
Key Issues : Animal Husbandry, Dairying & Fisheries, Aged/Elderly, Agriculture, Art & Culture, Biotechnology, Children, Civic Issues, Differently Abled, Disaster Management, Dalit Upliftment, Drinking Water, Education & Literacy, Environment & Forests, Food Processing, Health & Family Welfare, HIV/AIDS, Housing, Human Rights, Information & Communication Technology, Legal Awareness & Aid, Labour & Employment, Land Resources, Micro Finance (SHGs), Minority Issues, Micro Small & Medium Enterprises
Operational Area-States :
Andaman and Nicobar Island, Andhra Pradesh, Arunachal Pradesh, Assam, Bihar, Chandigarh, Chhattisgarh, Dadra and Nagar Haveli, Daman and Diu, Delhi, Goa, Gujarat, Haryana, Himachal Pradesh, Jammu and Kashmir, Jharkhand, Karnataka, Kerala, Lakshadweep, Madhya Pradesh, Maharashtra, Manipur, Meghalaya, Mizoram, Nagaland, Orissa, Puducherry, Punjab, Rajasthan, Sikkim, Tamil Nadu, Tripura, Uttar Pradesh, Uttarkhand, West Bengal
Details of Achievements :
Major Activities/Achievements : International Human Rights Council is one of the world 's leading independent organizations dedicated to defending and protecting human rights and got excellence Award 2010. By focusing international attention where human rights are violated, we give voice to the oppressed and hold oppressors accountable for their crimes. Our rigorous, objective investigations and strategic, targeted advocacy build intense pressure for action and raise the cost of human rights abuse.
Contact Details :
Address : International Human Rights Council, Vardhman Diamond Plaza Complex, 115, 1st Floor, D. B. Gupta Road, (opp Paharganj Police Stn) Paharganj, New Delhi- 110055 [codepeople-post-map]
City : Delhi
State : Delhi
Telephone : 011-65569894 : 022-23089080
Mobile No : 09022997744
E-mail : ihrc777@gmail.com
Website Url : http://ihrc.in