Indian Network for Soil Contamination Research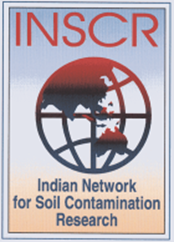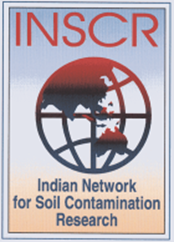 NGO Details:
Name : INDIAN NETWORK FOR SOIL CONTAMINATION RESEARCH
Chief Functionary : Dr PK Seth
Chairman : Dr PK Seth
Secretary : Dr Rajendra Prasad
Treasurer : Dr AK Dikshit
First Registration Details :
Unique Id of VO/NGO : DL/2009/0017296
Registered With : Registrar of Cooperative Societies
Type of NGO : Society
Registration No : 34693
City of Registration : Delhi
State of Registration : Delhi
Date of Registration : 22-04-1999
Sector/ Key Issues
Key Issues : Agriculture, Biotechnology, Drinking Water, Environment & Forests, Right to Information & Advocacy, Scientific & Industrial Research, Science & Technology, Water Resources
Operational Area-States :
Andaman and Nicobar Island, Andhra Pradesh, Arunachal Pradesh, Assam, Bihar, Chandigarh, Chhattisgarh, Dadra and Nagar Haveli, Daman and Diu, Delhi, Goa, Gujarat, Haryana, Himachal Pradesh, Jammu and Kashmir, Jharkhand, Karnataka, Kerala, Lakshadweep, Madhya Pradesh, Maharashtra, Manipur, Meghalaya, Mizoram, Nagaland, Orissa, Puducherry, Punjab, Rajasthan, Sikkim, Tamil Nadu, Tripura, Uttar Pradesh, Uttarkhand, West Bengal
Details of Achievements :
Major Activities/Achievements : Indian Network for Soil Contamination Research, INSCR has emerged as a prominent think tank on soil contamination issues and the technological solutions to handle the same. It has a large number of accomplished scientists working on various contaminant issues as membes. It has organised a major international conference in Decmeber 1999 in Hotel Radisson, New Delhi which was attended by more than 100 foreign scientists and a large number of Indian scientists. Since than, INSCR has also organised 4 national conferences on the subject.
Contact Details
Address : Indian Network for Soil Contamination Research C-89, Mansarover Garden, New Delhi 110015 [codepeople-post-map]
City : New Delhi
State : Delhi
Telephone : 011-45630873 : 011-25446234
Mobile No : 9810096099
E-mail : drrajendra@gmail[.com
Website Url : http://inscr.technology-patent.com