India Foundation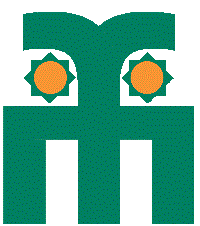 NGO Details :
Chief Functionary : SURYAKANTHI TRIPATHI

Chairman : SURYAKANTHI TRIPATHI
First Registration Details :
Unique Id of VO/NGO : DL/2011/0042257

Registered With : Sub-Registrar

Type of NGO : Trust

Registration No : No. 5383, BOOK 4,VOLUME 2165

City of Registration : New Delhi

State of Registration : Delhi

Date of Registration : 30-04-2004
FCRA details :
FCRA Registration no. : 231661082
Sector/ Key Issues :
Key Issues : Art & Culture, Children, Health & Family Welfare, Nutrition
Operational Area-States :
Delhi
Details of Achievements :
Major Activities/Achievements : India Foundation began with looking after street children, by providing them food, education and shelter in places such as the Railway Station, Hanuman Mandir, Nizamuddin, etc., in New Delhi. In several cases, it would help the children by taking them to the government-run hospitals.The children were also taught music, theatre, speech, etc. by experts in the field. India Foundation started the Free Medical Clinic for the Destitute in February 2008 in Lodhi Colony, New Delhi. The clinic provides completely free medical consultation and medicines to homeless people, migrant families, working children and slum patients. On an average, about 1200 patients come per month and, in these three years, it has helped over 42,000 patients. The clinic also distributes multivitamin, iron and calcium tablets to the women and biscuit packets to the children.
Contact Details :
Address : India Foundation, 29 DDA-SFS Apartments Hauz Khas Sri Aurobindo Marg New Delhi-110016[codepeople-post-map]

City : New Delhi

State : Delhi

Telephone : 011-26963013

Mobile No : 9958828582

E-mail : suryakanthi@gmail.com

Website Url : http://www.indiafoundation.org